Behavioral Health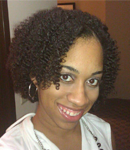 Kamaryne Marshall- LPC– Kamaryne is a Licensed Professional Counselor advocating for the strengthening, empowerment, and building up of the family unit and the development of individual growth, health, and achievement. Kamaryne joined Today's Therapy Solutions in June of 2013. She earned a Bachelor of Science degree in Psychology from Oklahoma State University in 2007 and a Master of Science degree in Mental Health Counseling from Emporia State University in 2010. Her professional experience has consisted of utilizing a variety of therapeutic tools including cognitive-behavioral, play therapy, Parent Child Interaction Therapy, family therapy, and client centered strategies with individuals between the ages of 5 and 60. In her spare time, Kamaryne enjoys spending time with loved ones, writing, reading, exercising, and traveling.
---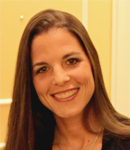 Nikki Collins – LPC  – Nikki is a Licensed Professional Counselor (LPC) who joined Today's Therapy Solutions in January 2012. Nikki received her bachelor's degree in 1999 and master's degree in 2004 from The University of Central Oklahoma.  Nikki practiced at NorthCare Community Mental Health in Oklahoma City for over six years where she provided home based counseling services to children and families.  She is trained in Trauma Focused Cognitive Behavioral Therapy and Parent Management Training.  She continues to work with children who have behavior problems, trauma, anxiety, depression, anger, and other issues of childhood. Nikki is passionate about helping others and also teaches psychology courses at the University of Central Oklahoma. She enjoys spending time with family, friends, and her three dogs. She also loves traveling and singing karaoke.
---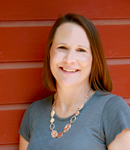 Marisa Singletary – Marisa Singletary is a Board Certified Behavior Analyst and holds a B.S. in Elementary Education with a specialization in Special Education and a M.Ed. in Educational Psychology from Texas A&M University. She has 20 years of experience working with children with mild, moderate, and severe/profound disabilities. Marisa has served as an Autism Spectrum Disorder Specialist in three public school districts and as a consultant with Oklahoma Autism Center and the Oklahoma Autism Network. She lives in Edmond with her husband and 5 children.
---